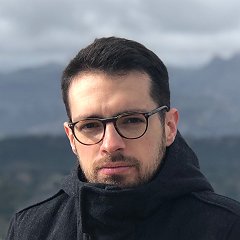 Registered user since Tue 9 Jun 2020
Name:
Alberto Martin-Lopez
Bio:
I am a postdoctoral fellow in the SEART research group at Università della Svizzera Italiana (Lugano, Switzerland). I earned my PhD at the SCORE Unit of Excellence of the University of Seville (Spain), from where I also obtained a Bachelor degree in Telecommunications Engineering and a Master's degree in Software Engineering and Technology. I was also a Fulbright fellow at the University of California, Berkeley (USA) and an external lecturer at Kristiania University College (Oslo, Norway). My main research interests relate to software testing, service-oriented computing, and the application of artificial intelligence and neuro-symbolic techniques to software-related tasks. Over the last years, I have published in some of the main conferences and journals related to my fields of study such as ESEC/FSE, ISSTA, ICSOC, TSE and TSC.
Much of my career has been marked by my research on the automated testing of web services. My research in this area has been recognized with several awards, including the First Prize of the ACM Student Research Competition at ICSE'20, an ACM SIGSOFT Distinguished Paper Award at ESEC/FSE'22, and the 2023 Early Career Researcher Award by the Spanish Society of Computer Science and Fundación BBVA.
Affiliation:
Software Institute - USI, Lugano
Research interests:
Software Testing, Test Automation, Web Services
Contributions